Be Careful not to buy barely more than a transport !
We like our customers to be fully satisfied with our services. It ensures they bring back good memories of the destination and of the people. This is the very humble way we try to serve and promote the image of the French Riviera abroad. The more popular it is and the more visitors we will get. But, unfortunately, this is not a philosophy shared by everyone in the profession.
When buying a so-called "Private Tour", be careful not to pay lot of money for getting barely more than a transport. Most of the people performing "Private Tours" are not Licensed Tour Guides. Some "Professionals" are serious, but a number of them will content themselves with dropping you in each visited place with just a : "This way to the market" or "This way up to the village" and "See you at 3.00 pm" and, then, you go on your own. The commentary during the ride will include a lot of "beautiful", "wonderful" and eventually "gorgeous", but you won't learn much about the area.
I won't go further. Simply, we do not sell the same service.
It's not every week that you come to the Riviera. You deserve the best for your trip !

A Licensed Tour Guide Takes you for a Ride on the French Riviera
If you like to enjoy a real "a la carte" sightseeing of the French Riviera, a skilled professionnal tour guide will help you to imagine, build and perform your own itinerary in a realistic and harmonious way.
We will not satisfy ourselves with just taking you from A to B ! We are licensed tour guides with a 15 year experience minimum in both individual and business tourism. After leaving the car and, if you like it of course, we will perform also entertaining, informative walking private tours of the cities, villages, monuments or museums you chose, so you can get the best of your trip.
In case you need a transportation, we can provide you with a list of reliable suppliers we have been working with for a decade or more. They put at your disposal a whole range of vehicles from classic sedans to luxurious limos without forgetting fully-equipped, comfortable and spacious minivans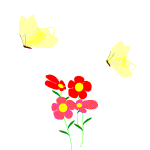 Climate-friendly Tours : Preserve Nature, Save Money !
In an area where nature reaches peaks of beauty, we feel even more deeply concerned with preserving the earth's resources. That's why we've developed as well a new range of tours using the local network of public transport that, like a private car, gives access to all of the highlights of the French Riviera. When accompanied by a professional tour guide, using public transport becomes extremely convenient while remaining safe and affordable. Support climate-friendly development, discover gorgeous sceneries, and save money ! Ask us more about those new products.
---
Conditions :
As we are tour specialists, our goal is to help you harmonize your choices to build a well-balanced product. Tours and transfers can be created to suit any timetable.
Standard duration :
Half-day service - maximum duration is 4 hours comprised between 8.00 am and 7.00 pm. Above this package, additionnal hours are billed.
Full-day service - maximum duration is 9 hours comprised between 8.00 am and 7.00 pm
. Above this package, additionnal hours are billed.
Evening service - maximum duration is 5 hours comprised between 7.00 pm and midnight.
After midnight, additionnal hours are billed.
For a precise, detailed and personalized timing, don't hesitate! Contact us!
Important: This page and all of the other pages of this website, are protected by the law . Anyone found guilty for total ou partial reproduction runs the risk of prosecution.